"YOU DID IT PUNK, WE KNOW YA DID! NOW YOU'RE GOING TO SPEND LIFE IN SOLITARY CONFINEMENT!"
These words, while chilling and scary are also a dream come true for parents who haven't had more than five seconds to themselves for any shred of alone time since their children were thrust upon this earth.
If you've always wanted to figure out if someone is pulling the wool over your eyes, or other such terms for lying;
this hand-shocking lie detector test is the gadget for you.
Here are other ways to say lying, you may need to brush up on before you accuse someone, and then suggest they take the micro-electric lie detector test, along with helpful pointed ways to accuse them of wrongdoing:
Though the micro-electric lie detector test can either buzz or vibrate, the thing it does every time is guarantee the most reliable fun on planet earth.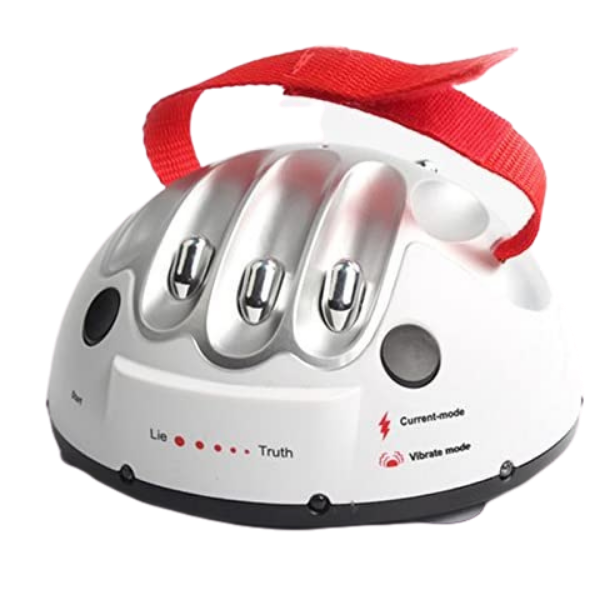 Perfect for truth or dare, party games, or trying to send someone to solitary confinement for life.
No longer sit in concern, wondering "Hey, am I being lied to? Is that person being mendacious? Shifty? Perfidious?"
Whip out the micro-electric lie detector and get to work.
There's nothing more satisfying than catching someone lying…oh, wait – yes there is: catching someone telling the truth.
Finally, you can get access to a genuine lie detector and take your unlicensed investigation business to the next level! Those idiots at the police academy have no idea what they are talking about.
"Unstable state of mind, potential sociopathic tendencies, delusions of grandeur." Pffft, you'll show them!
Pain is the Game With This Lie Detector Test That Proves 100% Accurate Each Time, Every Time.
As if that wasn't enough, the Shocking Lie Detector has so many other uses. Teach your children the value of honesty using the ultimate teacher, pain!
No one knows who broke the picture of great-grandma Phyllis above the fireplace?
You did take the dog out to pee and don't understand why it just went on the rug? Let's see if they stick to their stories when you bring out the Shocking Machine!
The Shocking Lie Detector is Such a Fun Toy!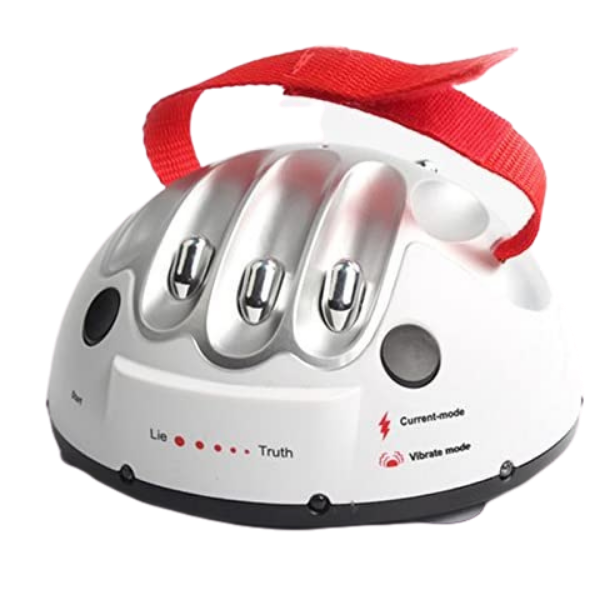 I bought this lie detector for my son's 8th birthday without expecting the accuracy of a polygraph. It became one of his favorite toys that he started carrying around to ask questions to literally everyone. We all loved it. Even our neighbors are enjoying the toy and everybody's laughing. Some times with a little scream. It hurts a little bit when it zaps. - Amazon Review
Product SKU: 60140000
Product Brand: Funtoyworld
Product Currency: USD
Product Price: 15.90
Price Valid Until: 2027-03-27
Product In-Stock: InStock